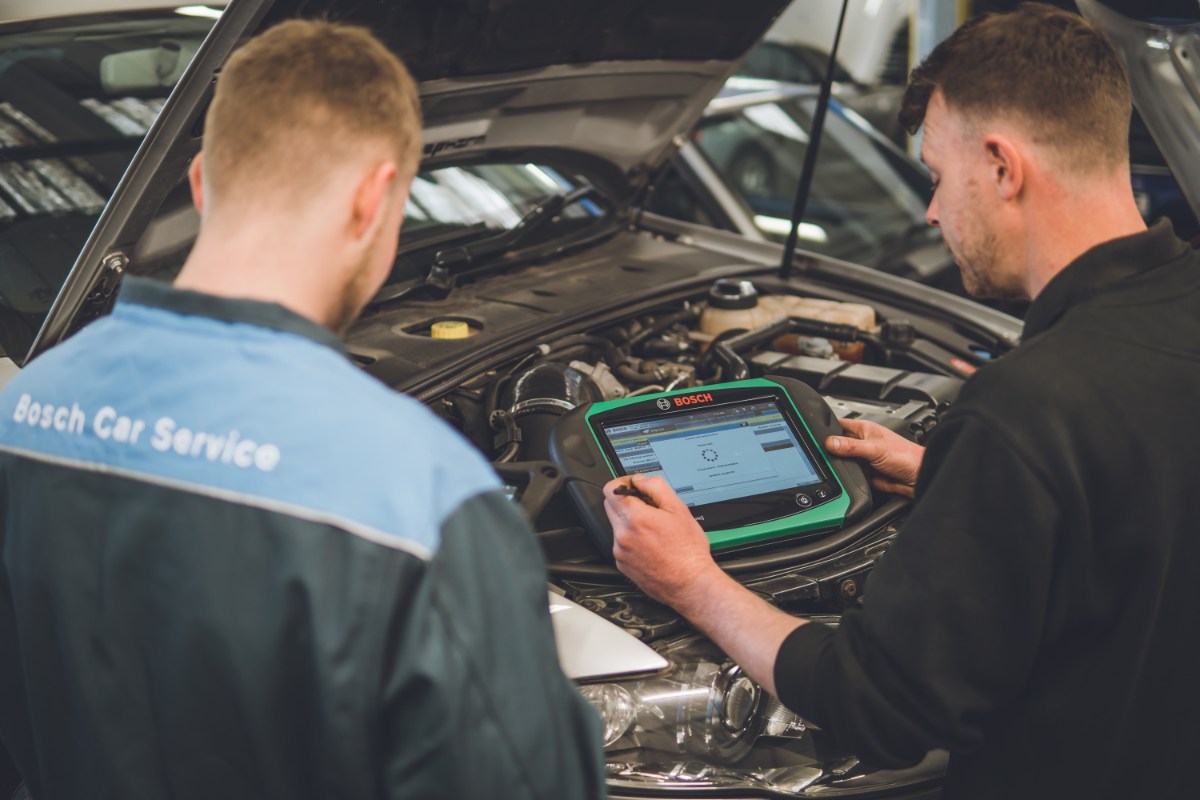 Car Mechanic Jobs in Hitchin: Qualified Technician Wanted
19/02/2022
Auto Service & Tuning Centre Ltd | Bosch Car Service Hitchin is excited to announce they are relocating to new premises which will accommodate a large scale expansion to the business. The new location, 42 Wilbury Way, Hitchin, (formerly Top Marques) will increase capacity, with a bigger team of staff and a faster turnaround time on vehicle MOT, repairs, servicing and diagnostics.
The garage, which has been operating out of Hitchin from 91A Bedford Road for 32 years, will provide an even better customer experience, with an expanded car park and additional reception staff – allowing for easier drop offs and collections for customers. The larger workshop and expanded team of highly-trained technicians will mean shorter lead times on all jobs as well as providing additional MOT capacity. 
Auto Service & Tuning Centre is also a proudly, Bosch-approved electric vehicle centre and accredited provider of servicing and repairs to both electric and hybrid cars.
Speaking of the expansion, Auto Service & Tuning Centre founder Claudio Segameglio says: 
"I'm very excited about the future of the business and delivering first-class customer service to the local area with continued investment in equipment and training our technicians to the highest standard. We look forward to opening our doors to all new and regular customers soon and would like to welcome all former Top Marques customers to visit us for all their car needs".
Speaking of the take over, Top Marques founder Mark Scott says: 
"We fully endorse Auto Service & Tuning and will be using them to maintain our own vehicles in the future."
Auto Service & Tuning Centre are a proud, independently run local garage delivering dealership standard servicing, repairs and diagnostics to Hertfordshire and beyond. Their expertly trained technicians and 30-year ongoing partnership with Bosch ensures a continued delivery of exceptional service and professionalism.
With the date still to be announced for opening, they advise all customers to follow them on Instagram and Facebook for future updates. For any booking enquiries customers are advised to visit their website www.autoserviceandtuning.com or give them a call on 01462 459459.