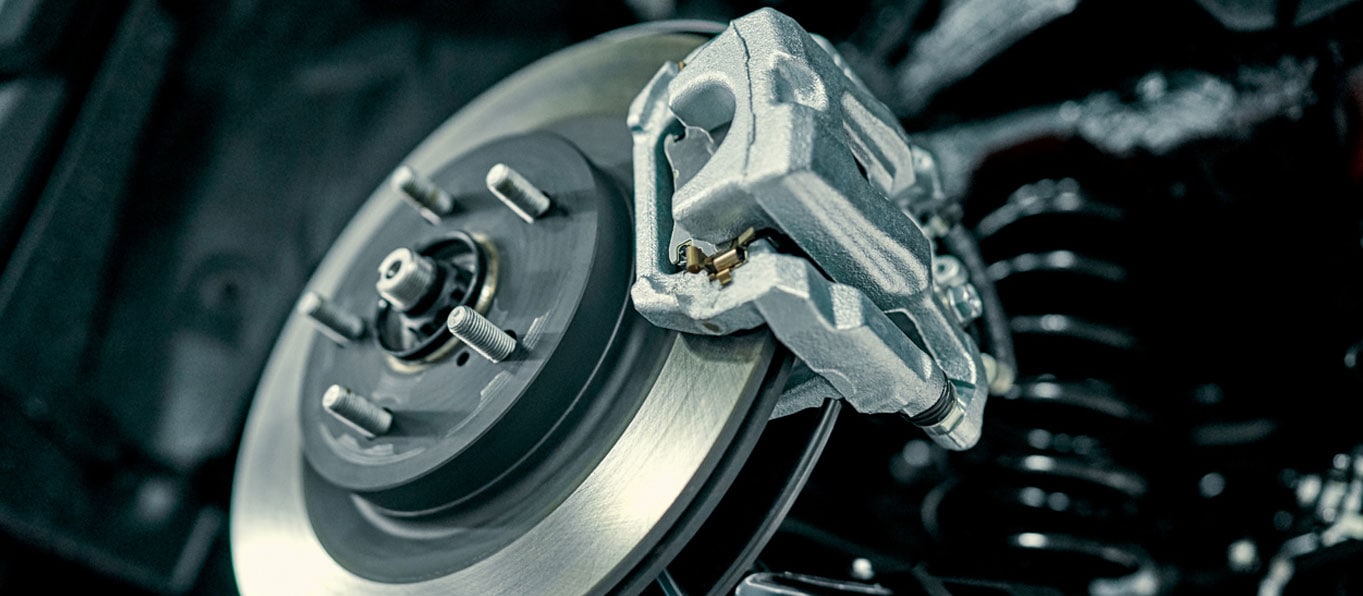 German Car Specialists in
Vehicle Brakes Service & Car Brake Repair in Hitchin, Hertfordshire
Brakes are one of the most important external safety features of a vehicle, so at Bosch Auto Service we take great pride in delivering comprehensive car brake repairs and maintenance in Hitchin, Hertfordshire at very competitive rates.
Though they have been a primary feature of vehicles since their conception, brakes have become increasingly sophisticated in recent years with the rise of electronically assisted systems such as ABS and ESP. These developments have led to the need for both regular attention, and specialist diagnostic equipment in order to maintain optimum performance.
Bosch Auto Service is proud to provide a comprehensive range of brake-related services to our clients across Hitchin, Hertfordshire and beyond, including checks, servicing, repair, and replacement. Our investment in the most technologically advanced diagnostic equipment, when combined with the specialist knowledge of our experienced technicians, allows for extensive inspections and quality repairs of brake discs, pads, drums, shoes, and fluid levels, alongside ABS systems.
Book Car Brake Repair Online
If you feel your vehicle is in need of a brake inspection, get in contact with Bosch Auto Service– our team of experts will be happy to assist in arranging a booking or providing any further advice needed.
National Standard Vehicle Brakes Service, Every time.
Top of the line diagnostic equipment
Bosch Auto Service's team of Bosch accredited technicians are highly qualified, allowing for the use of sophisticated diagnostic equipment within our servicing centre. Using this equipment, our technicians can undertake inspections of all aspects of a car's operating system, from fluid levels to the engine, with speed and precision.
Technologically advanced diagnostic equipment
Bosch Auto Service's team of Bosch accredited technicians are highly qualified, allowing for the use of sophisticated diagnostic equipment within our centre. Using this equipment, our technicians can undertake inspections of all aspects of a car's brake system, from pads to fluid, resulting in prompt and accurate diagnosis.
Diagnostic capability for all systems and models
Our continued investment in the most advanced diagnostic equipment and accompanying training allows our expert technicians to conduct brake checks, servicing, repairs, and replacement across a wide variety of vehicle models and systems.
Bosch Auto Service guarantees our use of only high-quality, or manufacturer-approved parts, helping your car perform at its best, at a fraction of dealership costs. Our selection of Bosch brake components are renowned for their safety and performance.
All brake parts capable of deterioration are covered in our brake check service, meaning no issues should be left undiscovered.
We are proud to provide fully accredited and certified Bosch vehicle servicing to Hitchin, Letchworth, Stevenage, Royston, Baldock, Bedford, Luton, and beyond. 
Our Car Brake Service
Bosch Auto Service currently offers three levels of Bosch accredited services tailored to suit the individual needs of your vehicle; Bosch's three tiers using top of the line equipment and genuine and manufacturer-approved parts, ensuring warranty retention in newer models, and that all vehicles subject to our services leave performing optimally.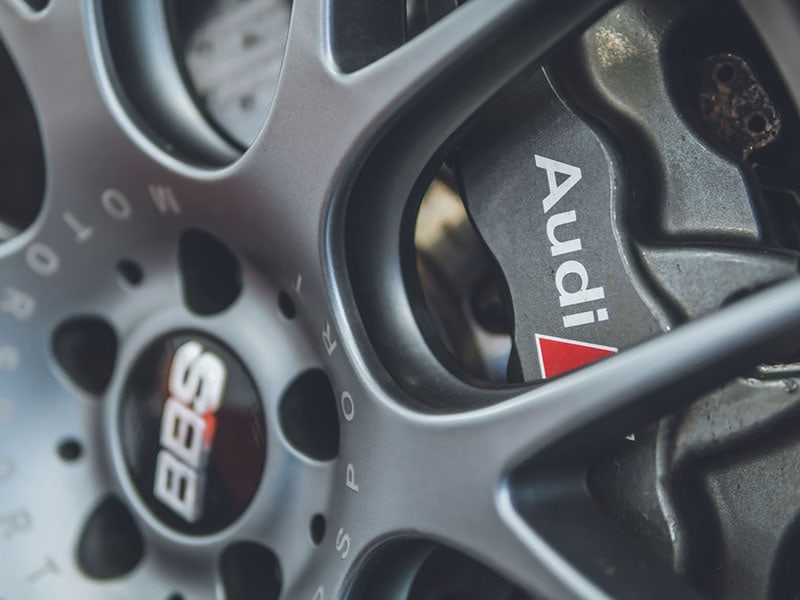 Brake Check
During our brake check service in Hitchin, the technicians at Bosch Auto Service work with precision and care to inspect all parts of the brake system subject to wear and tear, including brake pads, discs, and fluid. Using a combination of traditional skill, and advanced diagnostic equipment, we provide a report detailing the condition of individual parts, before listing all necessary repairs, alongside approximate costs. Our technicians work to provide clients with jargon-free and honest diagnoses, leaving you to make an informed decision regarding the maintenance and repair of your vehicle.
Vehicle Brake Repair & Replacement
The brake system is subject to high amounts of wear and tear throughout the lifetime of a vehicle, due to both its constant use, and the way in which it is designed. As a result of this, brake systems commonly require part replacement or repairs, most commonly brake pads, discs, and fluid. Though these issues are the most frequently dealt with at Bosch Auto Service, our highly skilled technicians are also able to undertake complex brake system repairs.
In the case of part replacement, Bosch Auto Service guarantees the use of only high quality, or manufacturer-approved parts, with all work conducted to a national standard.
The Benefits of Regular Brake Servicing
A fully functioning brake system is essential to the safety of your vehicle. In addition to this primary benefit, vehicles with a well-maintained brake system also tend to experience;
Better Performance – Both regular and preventative maintenance work to optimise the brake system to its full potential, allowing for an improved ride, and better handling.
Improved Safety – brakes are an essential safety feature in any vehicle. Ensuring their maintenance drastically improves safety standards, giving you peace of mind across all journeys taken.
Reduced Repair Costs – ensuring the condition of your brake system greatly reduces the chance of significant damage relating to wear and tear, resulting in a reduction in potential part replacement costs.
Bosch Auto Service are accredited providers of Bosch standard servicing. Our highly trained technicians combine their unrivalled knowledge, and confident use of dealership standard diagnostic technology to provide a complete service, including extensive checks and adjustments, alongside scheduled part replacement using only quality, or manufacturer approved parts.
We don't just Offer Hitchin Car Brake Repair…
Local Brake Specialist's FAQs
How do brakes work?
The braking system is complex and involves the collaboration of multiple components. It primarily assists in helping vehicles stop, but can also be used to manoeuvre them in a safe, controlled manner. The primary components of this system are generally listed as the master cylinder, brake discs, servo, calipers, brake fluid, cylinders, drums, pads, and shoes. These parts are linked by a system of tubes and hoses in most vehicles.
The brake pedal is directly connected to the master cylinder, a component filled with brake fluid, which allows for the creation and application of hydraulic pressure. This pressure is applied when the brake pedal is depressed and is used to activate pistons that force the pads, or shoes, onto the rotating parts of the wheel, with the intention of stopping or slowing the vehicle. The two most common types of brake assembly in the UK are disc brakes, and drum brakes.
What is a brake inspection?
A brake inspection involves a comprehensive check of the primary components of the braking system. Here at Herts Car Specialists, a brake check involves a preliminary road test, followed by a thorough inspection of the brake and pedal, pads and shoes, wheel cylinder, discs, calipers, drums, handbrake, and brake fluid. This will be followed by a final road test, in order to ensure the vehicle's brake system is performing at an optimum level.
If you feel your vehicle is in need of a brake inspection, get in contact with Bosch Auto Service– our team of experts will be happy to assist in arranging a booking or providing any further advice needed.
How often should I have my brakes inspected?
The frequency at which you should have your brakes or braking system inspected generally varies depending on manufacturer advice, which may be found in the handbook of your vehicle. Ideally, brakes should be inspected around once every six months, or when switching tyres. This number can vary depending on driving style, with cars frequently driven in a stop-start environment generally receiving more wear and tear, and needing more frequent inspections.
Brake inspections are one of the most effective ways to catch any faults or wear early, helping lower repair costs, and ensure the safety of the vehicle. If you are unsure as to when you last had your brakes checked, get in contact with Bosch Auto Service today to arrange an appointment, or for further advice.
What are brake pads?
The caliper is an integral part of the vehicle's braking system, housing the brake pads, and the pistons required to push against the brake rotor, creating the friction needed to control the vehicle or bring it to a stop.
The caliper fits onto the rotor much like a clamp, a clamp that will push the brake pads held within it against the wheel rotor to control when activated by the brake pedal. This allows the brake system to assist in controlling the speed of the vehicle, or stop the wheel from turning.
How long do brake pads last?
Generally, a set of brake pads are thought to last from anywhere between 25,000 to 60,000 miles, however, the lifespan of brake pads is highly influenced by the conditions they are exposed to, including;
Driving style – brakes subject to stop-start driving (common in urban environments) tend to suffer from wear and tear much sooner than those most commonly used for motorway driving.
Weight carried by vehicle – added weight is known to impact brake lifespan, with vehicles commonly towing a trailer or caravan, for example, requiring more braking effort than a car with only one passenger.
Type of brake pad used – there are four primary types of brake pad; organic, low metallic, semi-metallic, and ceramic. These are listed in order of general life expectancy and cost.
Milage – the higher the number of miles done; the faster the vehicle's brake pads will wear out.
Why are my brakes making noise?
Unusual brake noise or atypical brake behaviour are often clear indicators of a brake system issue. Listed below are some of the most common brake noises experienced by our customers, alongside possible causes;
Brake rattle – this noise is a common concern for drivers, most often occurring when the brake pedal is released. The heat expansion in the brake pads is most often the culprit for this noise and is often a non-issue. However, if the rattle becomes consistent, or occurs when the brake pedal is depressed, an inspection may be necessary.
Brake grinding – this noise often indicates a serious problem, and should therefore be investigated immediately. The two primary causes of brake grinding are extreme wear and tear to the brake pads or rotors, or the presence of a foreign object, such as a stone, in the caliper. Grinding as a result of wear and tear is cause for an immediate trip to a specialist for an inspection, and potential repair of replacement, whilst foreign objects can be freed by moving the car forward and backwards in a safe space. If this fails, contacting your local garage is the best step forward, as a foreign object can cause extensive damage.
Brake squeaking – brake squeaking can also be a sign of wear and tear, or, may indicate that the brake is failing to release. In this case, an investigation of the caliper is required.
Why Choose Bosch Auto Service?
mr mojo
3 months ago via Google
As always great service, great guys and a very professional business
Paul Woodcock
4 months ago via Google
My petrol cap cover wouldn't open and we were due to drive to Wales in a couple of days. They had a quick look that day and fixed it for free!
Mary Marshall
3 months ago via Google
Never had any issues. They are always professional and friendly without getting too familiar or chatty.
Sophie Rose
4 months ago via Google
An excellent, efficient and personable garage always willing to go the extra mile to help out. Very lucky to have this as my local garage!
rafalicious
6 months ago via Google
What more can I say, Claude and the gang are so informative, helpful and honest, I've yet to come across a better garage. They've done countless, excellent work for me and kept me updated throughout. Simply the best!
Address.
91A Bedford Road
Hitchin
Hertfordshire
SG5 2TT
Service hours.
Mon - Thur: 08:00 - 17:00
Fri: 08:00 - 18:00
Sat - Sun: Closed
Closed on bank holidays