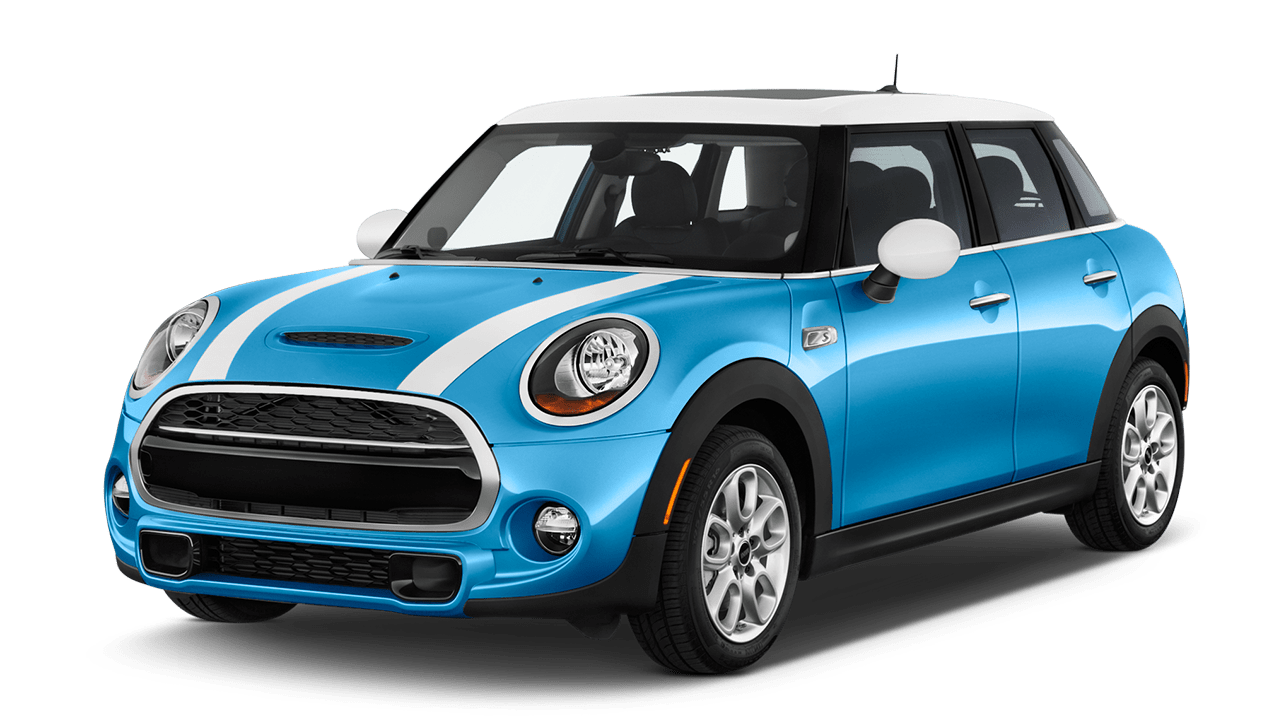 Mini Specialist Garage offering
Mini Service in Hitchin, Hertfordshire.
Auto Service & Tuning Centre is an established, independent Mini specialist garage offering Mini service and maintenance.
Our expertly trained technicians combine technical skill developed over 40 years of work in the automotive repair industry, with state-of-the-art, Bosch approved technology to ensure our delivery of prompt, accurate diagnoses and remedial work.
Book your Mini service online.
Book your Mini in for any of the above services today using our simple online booking system, or, alternatively, contact us over the phone to further discuss your requirements. One of our knowledgeable advisors will be happy to assist you.
National Standard Workmanship, Every Time.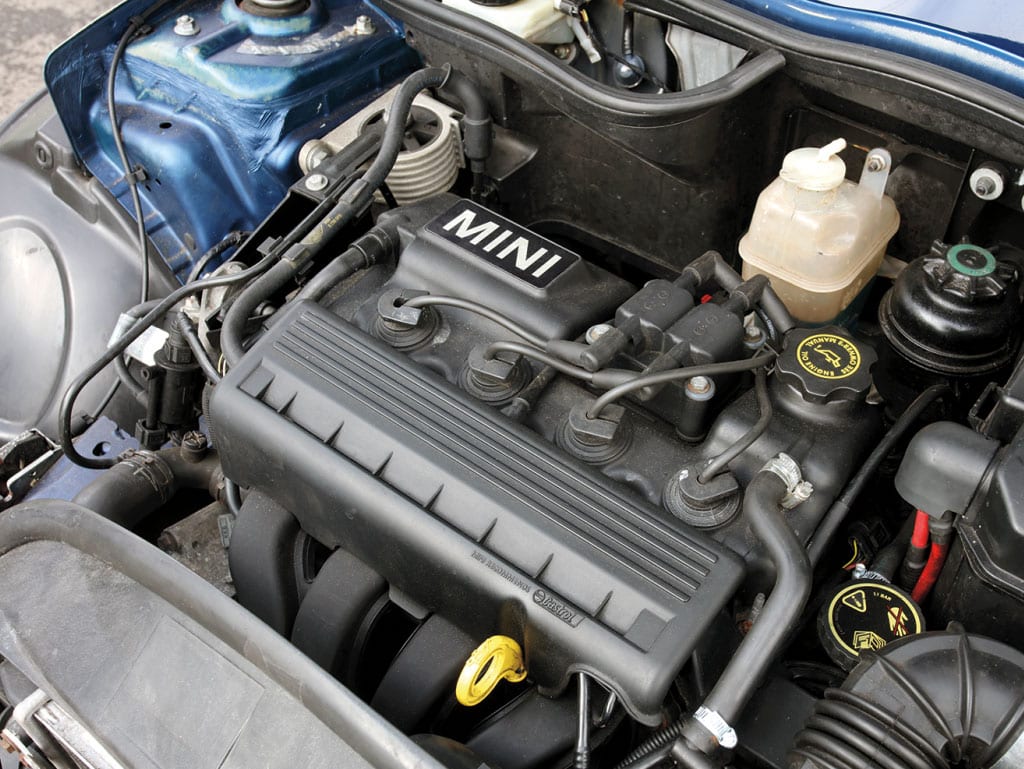 Auto Service & Tuning Centre is an independent servicing and maintenance specialist, highly experienced in the realm of German car diagnostics, repair, and tuning.
Our specialist approach to Mini servicing takes into account the requirements of both yourself, and your vehicle, using a combination of traditional know-how, and innovative diagnostic technology to perform a variety of servicing and remedial work. Auto Service & Tuning Centre's advanced approach ensures accuracy, promptness, and quality on every occasion – at a fraction of Mini dealership costs.
We are proud to provide a reliable, superior service, offering Mini owners in Hertfordshire and beyond an independent alternative to dealership servicing and maintenance. Our extensive knowledge and commitment to Mini's stringent servicing protocols allow for our completion of services under warranty. In addition to this, we use only genuine or high-quality parts and oils, helping ensure value retention and optimum performance.
We pride ourselves on our unmatched levels of knowledge, attention to detail, and experience in Mini servicing. Trust the independent experts – service your Mini with Auto Service & Tuning Centre.
Our Mini Servicing Packages
As a Bosch accredited servicing centre, Auto Service & Tuning Centre is able to offer an innovative, three-tier set of service packages, tailored to the needs of all Mini models. Our Bronze, Silver, and Gold packages are expertly tailored to the needs of cars subject to a variety of conditions, driving styles, and usage types. Discover which of our optimised packages below best suits the needs of your Mini;
Best suited to well maintained, low-mileage vehicles
Includes 31 service tasks and checks
Includes oil change and oil filter replacement
Should be conducted every 12,000 miles, or every year
Includes 47 service tasks and checks
Includes oil change, in addition to oil and air filter replacement
Should be conducted 24,000 miles or every 2 years
Includes 53 service tasks and checks
Includes oil change, oil, and air filter replacement and spark plug replacement if necessary
Why Choose Auto Service & Tuning Centre?
Auto Service & Tuning Centre's team of highly trained technicians work to provide honest service of outstanding quality, offering German car owners in Hertfordshire an independent, honest alternative to dealership servicing. Clients using us as their trusted Mini servicing provider experience the following benefits;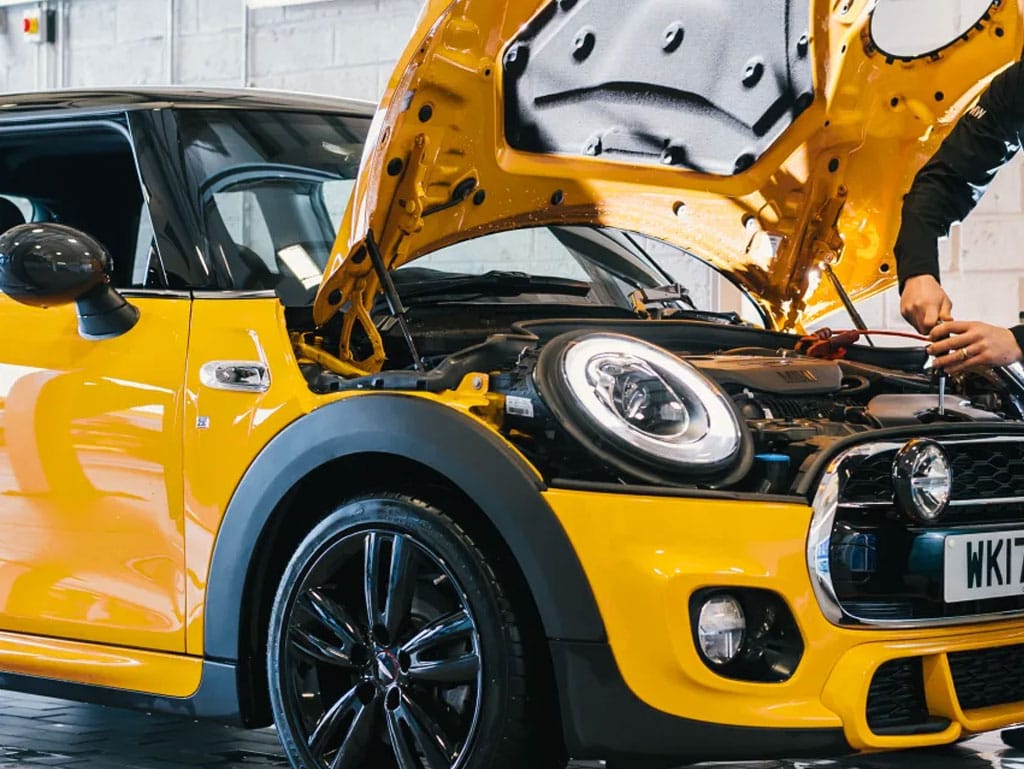 Warranty Retention – Changes made to European 'Block Exemption' laws in 2003 allow for independent garages to service vehicles under manufacturer warranties. Auto Service & Tuning Centre is proud to offer a range of Mini servicing options, all of which guarantee warranty retention and work to ensure optimum performance.
Protect the Value of your Mini – Auto Service & Tuning Centre understand the importance of retaining vehicle value where possible. Ensuring a full and high-quality service history can assist greatly in protecting this value. Our expert team of technicians understands this and will work diligently to ensure the correct documentation of all work. In addition to this, all work completed by Auto Service & Tuning Centre adheres exactly to Mini servicing schedules and standards.
Fully accredited technicians – Our expert technicians are fully committed to ongoing training and improvement – one of the reasons our level service has remained outstanding throughout our 40 years of trading.
Genuine and High-Quality Parts – Our carefully curated network of connections within the automotive industry allow for our sourcing of both genuine, and high-quality Mini parts. These parts greatly assist in ensuring optimum performance, and warranty retention in newer vehicles.
State of the art equipment – Auto Service & Tuning Centre's team of highly experienced technicians make use of Bosch-designed, state-of-the-art diagnostic equipment, and tools, allowing for prompt, accurate diagnoses, and the comprehensive inspection of all Mini models.
Auto Service & Tuning Centre are accredited providers of Bosch standard servicing. Our highly trained technicians combine their unrivalled knowledge, and confident use of dealership standard diagnostic technology to provide a complete service, including extensive checks and adjustments, alongside scheduled part replacement using only quality, or manufacturer approved parts.
Additional Mini Servicing
Our German car expertise extends far beyond Mini servicing. Auto Service & Tuning Centre is proud to offer more than 13 additional fully comprehensive Mini maintenance, repair, and tuning services. Whether you require an annual MOT, or a complex gearbox rebuild, our highly experienced team of technicians will go above and beyond to ensure the optimum performance of your car.
How often does my mini need servicing?
As is the case with any vehicle, MINIs require regular servicing in order to ensure they are kept in optimum condition. Exactly how often these services are required is highly dependent on the MINI model, and the type of usage it is subject to.
According to the majority of MINI servicing schedules, most MINIs should undergo an interim or 'bronze' service approximately every 5000 miles, and a full or 'gold service every 10,000 miles, or 12 months - whichever comes first. The SSI system will keep track of time and mileage in Mini models manufactured before 2006, letting owners know when a service is due. Outside of traditional service scheduling, MINI has developed a condition based servicing system, installed in all mini models manufactured after 2006. The CBS performs specific diagnostic checks on your vehicle as it is used, and is able to determine, and alert drivers to the exact type of maintenance or service required by their MINI should it be suffering from any issues.
What does a mini service include?
The exact checks, adjustments, and part replacements your Mini service includes are dependent on the type of service selected.
An interim, or 'bronze' service (conducted approximately every 5000 miles) includes approximately 30 system checks, including ABS warning lights, seatbelts, air conditioning, oil levels, and clutch fluid.
A full service, completed every 12 months or 10,000 miles, will be more extensive - including approximately 50 checks and adjustments. Full services tend to cover all points of an interim service, alongside additional checks, and the replacement of expendable parts such as spark plugs, oil, and filters.
If you are unsure of the type of service required by your MINI, it's onboard SSI or CBS system should be able to further advise you on either what service your vehicle will next require, and, in the case of CBS, what particular issues need to be examined.
What does service light mean on Mini Cooper?
In MINIs manufactured before 2006, the SSI system and service light will alert drivers to due or overdue services on a mileage and time-based system. The majority of the time, when the service light is illuminated in an older MINI, it is simply due a service (or the light has been activated by fault).
In MINIs produced after 2006, the CBS (condition-based servicing) system is able to alert the driver to services due, thanks to both to its ability to monitor time and mileage and due to its constant monitoring of a number of systems and parts for wear or damage. Parts monitored by MINI's CBS include oil, brake pads, brake fluid, and spark plugs. The CBS system is able to alert drivers to specific issues relating to these parts and may suggest a service prior to servicing schedule suggestions should any be suffering from significant issues.
How do I know when my Mini Cooper needs a service?
Typically, MINIs require interim, or 'bronze' servicing on a 5000 mile or 6-month basis, and a full, or 'gold' service every 10,000 miles, or 12 months. These guidelines may change slightly for those with newer MINIs using CBS (condition-based servicing) systems, which determine service intervals according to usage monitoring.
Your MINI's CBS or SSI system will alert you to servicing requirements through dashboard lights or notifications. For those using a CBS system, this light reads CBS. All data collected by these systems is stored within the MINI's computer system, making it easier for your technician to directly identify what should be reviewed during the service.
Will servicing my Mini with an independent garage invalidate my warranty?
Servicing your MINI with an independent garage or dealer will not invalidate its warranty – so long as certain conditions are met. Though dealerships often state that vehicles must be serviced at MINI dealership locations in order to retain their warranties, EU 'block exemption' laws state that vehicle owners may have their vehicle serviced by an independent garage or dealership without invalidating their warranty - the manufacturer's recommended schedule is followed, and only manufacturer-approved or equivalent quality parts are installed. Independent garages, such as Auto Service & Tuning Centre, are able to access MINI's servicing schedules, invest in advanced diagnostic equipment on-par with that used in dealerships, and source genuine, or equivalent quality parts, whilst offering servicing at an accessible price point.
mr mojo
3 months ago via Google
As always great service, great guys and a very professional business
Paul Woodcock
4 months ago via Google
My petrol cap cover wouldn't open and we were due to drive to Wales in a couple of days. They had a quick look that day and fixed it for free!
Mary Marshall
3 months ago via Google
Never had any issues. They are always professional and friendly without getting too familiar or chatty.
Sophie Rose
4 months ago via Google
An excellent, efficient and personable garage always willing to go the extra mile to help out. Very lucky to have this as my local garage!
rafalicious
6 months ago via Google
What more can I say, Claude and the gang are so informative, helpful and honest, I've yet to come across a better garage. They've done countless, excellent work for me and kept me updated throughout. Simply the best!
Main Depot.
42 Wilbury Way
Hitchin
Hertfordshire
SG4 0AP
Classic Car Depot.
91A Bedford Road
Hitchin
Hertfordshire
SG5 2TT
Service hours.
Mon - Thur: 08:00 - 17:00
Fri: 08:00 - 18:00
Sat - Sun: Closed
Closed on bank holidays